Preschool
Sakura Montessori – Hai Phong
Located in the overall project of inter-schools from preschool to high school, international preschool Sakura Montessori Duong Kinh (Hai Phong) is the highlight in the good and modern educational works of Hai Phong port city. Sakura Montessori Duong Kinh was designed and built according to the EDGE Green Building standard system issued by the World Bank. Sakura Kindergarten in Hai Phong owns a green space, an open learning space and a system of 14 Montessori classrooms, Music room, Dexterity room, library, ball house, American standard Aqua-Tots swimming pool… with modern equipment system.
Sakura Montessori Kindergarten Duong Kinh, Hai Phong ensuring the effective application of the Montessori method, a comprehensive educational program through a variety of supplementary study programs, rich extracurricular activities,…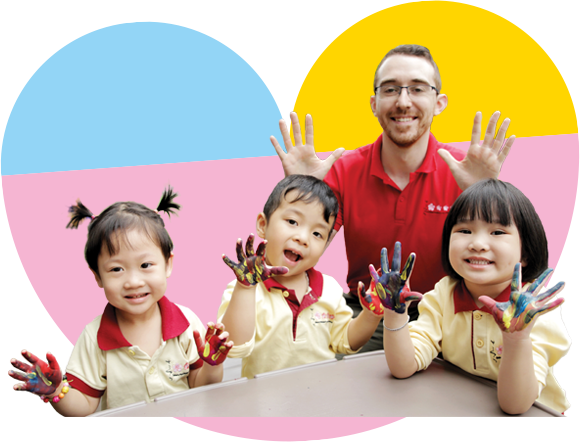 Reasons to choose Sakura Montessori
Pioneering the application of Montessori education method in Vietnam.
The comprehensive and exclusive curriculum helps children develop to their fullest potential in all aspects of Literature – Physical – American such as:
Jacpa Japanese physical education program.
USA Aquatos Swimming Program
Music program Echo Music
Japanese cultural program.
A team of teachers who love children, are dedicated and well-trained.
Safe school nutrition program, natural organic food.
The system of modern facilities, to the maximum meet the learning and living needs of children.